Real Estate Business - How did I get involved?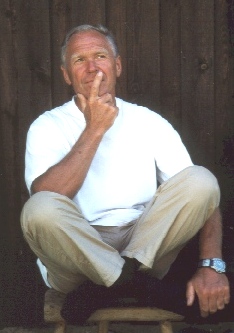 The country and its people
For 15 years I owned a ship-charter company in former Tito-Jugoslavia with branches in many cities on the coast. During that time I made many friends, mainly because I helped them to overcome the lack of milk, sugar, oil and coffee caused by the planned economy. They thanked me by supporting me in founding a business, which usually would have been an almost impossible project for a foreigner in the at that time communistic Jugoslavia. The civil war unfortunately put an end to my activities there.
Independence
The first country to recognize the Republic of Croatia as an independent state was Germany. This took place on December 23, 1991 when Mr. Genscher was the German Secretary of State for Foreign Affairs. The remaining EU-member countries did the same but not until January 15, 1992. Through this official recognition Croatia became after 800 years of foreign rule an independent State again. The German people therefore are the so called most popular foreigners of the Croatians, who usually are full of national pride.
Life in the mediterranean climate
In the spring of 2000 for example it took exactly three months and two days until it was eventually warm enough to have lunch for the first time in my garden in Germany. In autumn it will probably be the same - and in between? - Sun is important, sun means life. I decided to visit my long time friends in today's Croatia. A house at the sea ..... I started dreaming.....prolong the German summer at the Mediterranean Sea.... not on a boat anymore, but in a house! I again travelled to the Croatian Adria.
The hospitality of my friends was overwhelming. Once I had asked them for plots or houses I received the first offers. Private connections are still a most important issue. Selling real estates was taboo during the Tito-period. If it was still done at that time, it was only done among friends.
Combining the beautiful with the useful
Tito is long gone. I then received within a very short time offers for more than a dozen of houses. Croatian plot- or house owners now had the possibility (after a very long time) to make cash out of their properties. After a couple of days with my friends I had the possibility to chose between a dozen of houses.
After my return home I put a couple of ads into the German newspaper "SZ". The reaction was incredible. In the beginning the mediation of real estates was a hobby only but it became a profession very quickly. Since 2000 a new Croatian law, based on the reciprocal system, allows foreigners to officially buy real estates resp. to be registered in the Croatian land register. The business expanded very quickly, and in the meantime we have more than 10 employees who deal with the many inquiries for real estates in up-coming Croatia. My clients currently have the "difficulty" to chose between more than 400 properties.
My next aim
For the future I would wish for a Croatian real estate agent law, so that the current chaos and wild growing of companies on this hot market be kept under control.
Times for goldminers
The current economical situation is similar to the post-war times in Germany. In Croatia it is possible to invest in a Mediterranean adjoining state where a substantial profit can be expected. Due to the shortage of plots (due to an increasing number of national parks) a continuous raise in prices can be expected.
Quick but safe investing is recommended!
The Croatian state fears that the coastal region will be sold out within the next couple of years. As Croatia is hoping for admission to the EU-community they cannot issue laws which prevent foreigners from owning land resp. real estates. The construction law of 2004 was designed to prevent Croatia from this sellout by implementing drastic restrictions to construction permissions and through extremely high prices. Lack of offers and the increasing demand for plots at the sea will result in incredible price increases, which will be similar to those square-metre prices at the French or Italian Riviera.
It does not matter whether you invest privately or as a company - the expected price increase will positively influence almost any cost accounting. This price increase cannot be achieved anymore in Germany, to the contrary, in some areas the prices are already decreasing. The situation can be compared with the automobile-market - the German real estate market is a surfeited and blown-up market. Timely and safe investment into this upcoming Croatian market is highly recommended!